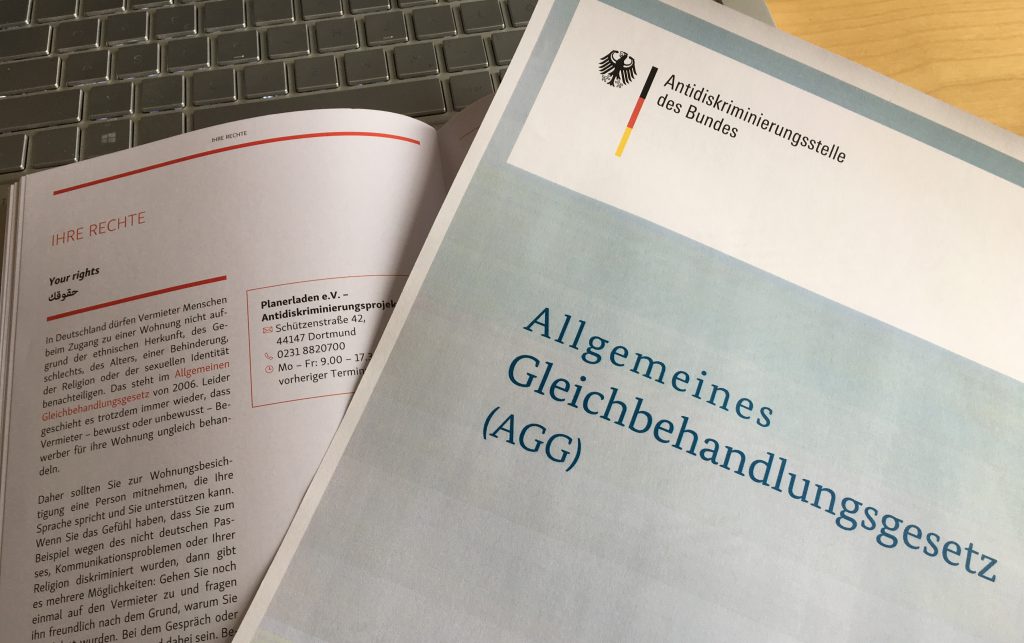 Foto: Nadine Albach
Your rights
Landlords in Germany are not allowed to disadvantage people because of their ethnic origin, gender, age, disability, religion or sexual orientation. This is mentioned in the Allgemeines Gleichbehandlungsgesetz of 2006. Unfortunately, there are still landlords, who treat applicants – consciously or unconsciously – unequally.
You should bring a person to the viewing appointment who speaks your language and supports you. If you feel discriminated because of your non-German pass, your language or religion, there are several things you can do: Ask the landlord in a friendly way for the reason of the rejection and make sure that a second person is with you. If your suspicion is confirmed, you could tell him carefully that this behavior is incorrect. Maybe you achieve a change of thought. It is worth a try!
If you feel extremely discriminated and have specific reasons, contact the Antidiskriminierungsprojekt of the Planerladen e.V. where you will get advice and support.
Contact
Planerladen e.V. – Antidiskriminierungsprojekt
Schützenstr. 42, 44147 Dortmund
Tel. 0231-8820700
Mo-Fr: 9-17.30 Uhr nach vorheriger Terminvereinbarung